Hello, friends if you are a coin master user and you want to know How to Play the Tournaments in Coin Master. Then you have come to the right post. Coin Master daily keeps running some event or the other. Tournaments are for short time. Tournaments are short as well as very easy and are easily completed. Today I will give you all the information related to the tournament as well as some tips to play with it.
Relevant Reads: –
How to Play Tournaments in Coin Master
Coin Master brings daily new tournaments to its users. These tournaments run along with the event. Its rules are also different. In some tournaments, you are given spins for completing missions and in some golden cards. When you play a tournament, you have to play with 50 people.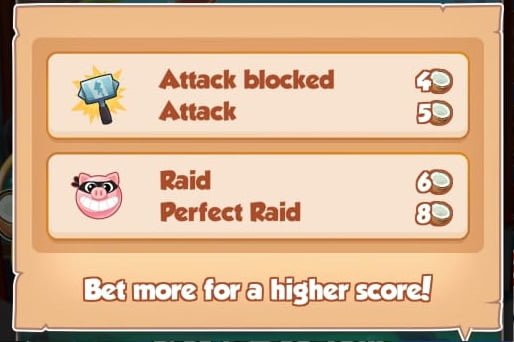 In which some rewards are given to the top 10 people. The top 3 are given lots of coins, XP, and spins. In addition, mystery boxes and joker cards are also given to the first person in some tournaments. The tournament names are Joker Tournament, Diamond Tournament, Flower Power Tournament and Pedal to Metal Tournament, etc.
These tournaments have 11 levels. For completing each level, you are given some rewards. Rewards consist of coins, spins, XP, and cards. Tournament rules vary. An Attack 5 Points Attack Block 4 Points Raid 6 Points Perfect Raid 8 Points all have different points.
Should You Play in This Tournament?
I would suggest that you absolutely play in the tournament. It is very easy to win these tournaments. By the way, these tournaments are held with some event or the other. In which your event is also completed as well as the tournament. Double advantage together. You must play in the tournament.
Best Strategies For Tournament
If you are thinking of playing in these tournaments then remember some of my tips.
1. Play the tournament only with an event.
2. Follow the instructions given in the tournament exactly taking into account the points of a raid on the attack block rate.
3. Do not use High Spins to kill High Raid and High Attack.
4. Use Foxy or Tiger whichever belly you need.
5. Play only by stocking the spin, if the spin is less then do not play the game for a few days.
6. Play the game slowly and comfortably.
If you use these steps, your chances of winning will increase.
What Is The Best Tournament With Strategies?
Joker Tournament is special among all those tournaments. The Joker Card is given to the winner of this tournament. We all coin master lovers wish to have that joker card. With the help of a Joker card, you can get the card you want for free, whether it is a golden card or a rare card.
As you know, this tournament is for about 1 day and there must be some event going on with it. You target that event, do not play the event until the tournament arrives. Target both events and tournaments.
Start playing when there are 30 to 60 minutes left for the tournament to end. Play in low bet first. Only increase the bet when you know the target. In such a situation, your event will also be completed as well as the tournament will also be completed quickly.
Keep the tournament point at 1000 plus from your previous one so that there is less chance of him getting ahead. Keep playing the tournament till the end. If during the tournament you feel that there is no use in playing further, then end the tournament there and do not play further.
More Reads: –
If you have any information related to the tournament as well as any query related to any master, then definitely write in the comment box.
Conclusion
I hope you must have liked this article How to Play Tournaments in Coin Master? I always try to give readers complete information on coin master so that they do not have to search for this article on other sites or on the internet. beyond which they will also save time and get all the information in one place.
If you have any doughts about this article or you want to see some improvement, then you can comment below. If you liked this post on How to play a tournament in coin master and learn something, then definitely share this post on social media like Facebook, Whatsapp, Google, Twitter, etc.
Thank You